Over 500 Years of Combined Experience
The RSCS Company Directors and their professional staff have over 500 years of combined experience along with advanced Health Physics degrees and professional credentials including comprehensive certifications from the American Board of Health Physics. Our team of Certified Health Physicists, Project Managers, and Radiation Safety Specialists have diverse expertise and experience in various aspects of Health Physics and Radiation Protection. In business for over 30 years, our team has the experience, expertise, and reputation that you can rely on to support your radiological operations.
Eric Darois - Principal, Executive Director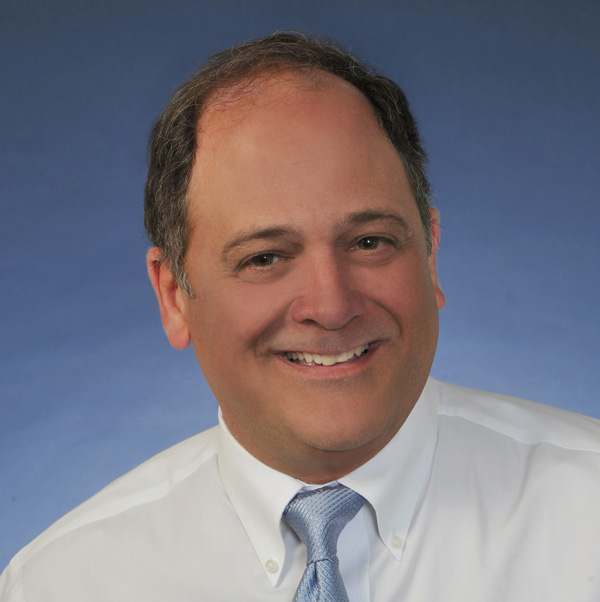 Mr. Darois has 38 years of experience and has held various technical and managerial positions in nuclear power facilities, decommissioning sites, and environmental laboratories. He has an M.S. and B.S. in Radiological Sciences and Protection and is certified by the American Board of Health Physics. Mr. Darois' technical specialties include alpha contamination controls, internal and external dosimetry assessments, facility characterization, source calibrations, decommissioning cost estimation, and contaminated groundwater management. Mr. Darois has authored many professional papers and presentations and was a key author on several EPRI Guideline documents.  He is currently a member of ANSI N13.1 committee, Guide to Sampling Airborne Radioactive Materials in Stacks and Ducts.
Mr. Darois provides executive oversight of our quality and technical programs. He also directs many large projects involving complex calculations, radiation exposures, and regulatory compliance, for both US and international clients.
James P. Tarzia - Principal, Executive Director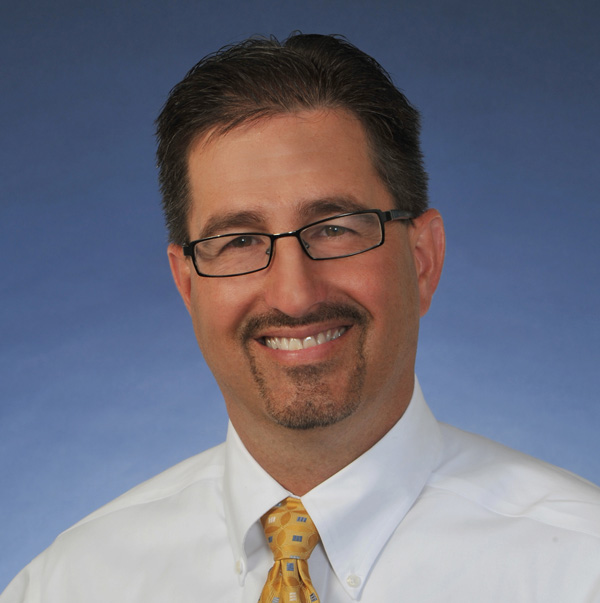 Mr. Tarzia has 34 years of experience and has held various technical and managerial positions in research reactors, nuclear power facilities, and decommissioning sites. He has an M.S. and B.S. in Radiological Sciences and Protection, an M.B.A, is certified by the American Board of Health Physics and has previously held a Sr. Reactor Operator's license.  Mr. Tarzia's technical specialties include reactor operations, decommissioning, internal and external dosimetry, and operational health physics.  Mr. Tarzia has authored many professional papers and resides on several committees.  He is the current Assistant Chairman of the ABHP Part I Panel and Chairman of the New Hampshire State Radiation Advisory Committee. 
Mr. Tarzia provides executive oversight of our financial and business systems and our international operations. He also directs many large projects involving decommissioning, reactors, and regulatory compliance.
Christofer Krueger - Director of Quality & Compliance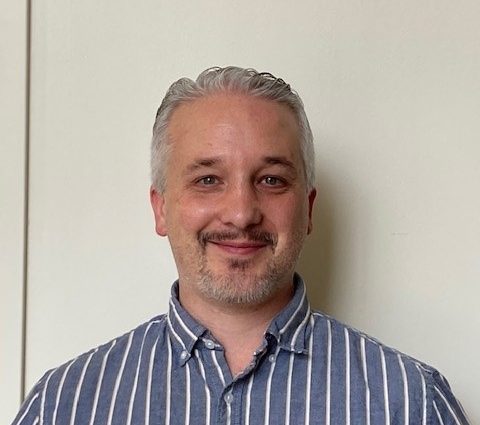 Mr. Krueger has 23+ years of experience working in the fields of Quality Assurance and Regulatory Compliance.  His specialty has been in Quality Management systems governed by ISO 9001, ISO 13485, ISO/IEC 17025, MDSAP, and EU MDR.  He is very knowledgeable in various Quality Assurance principles, such as CAPA, SPC, nonconforming material, auditing, risk management, customer complaints, metrics, process/documentation control, design reviews, training, GMP, GDP, etc.  He has trained respective recipients on QA/QC requirements, regulated QMS/QAP, ESD, GDP, and auditing skills throughout the duration of his career. His compliance achievements include supporting 510(k) releases, state licensing needs, Technical File maintenance, etc.
Mr. Krueger has an AAS and BS in Electromechanical Engineering from Wentworth Institute of Technology, Management Certifications of Achievement from the Univ. of Notre Dame, Internal Auditing accreditations from Quality Support Group (QSG), and Intertek Testing Service (ITS) for ISO 9001, ISO 13485, ISO/IEC 17025, MDSAP and EU MDR, an RSO certificate from RSCS and from ITS, an accreditation for IEC 60601-1, and ISO 14971.
Mr. Krueger oversees the corporate Quality Assurance Program and handles all regulatory activities related to radioactive materials licensing and security.
Raelene Ouellette - Director of Human Resources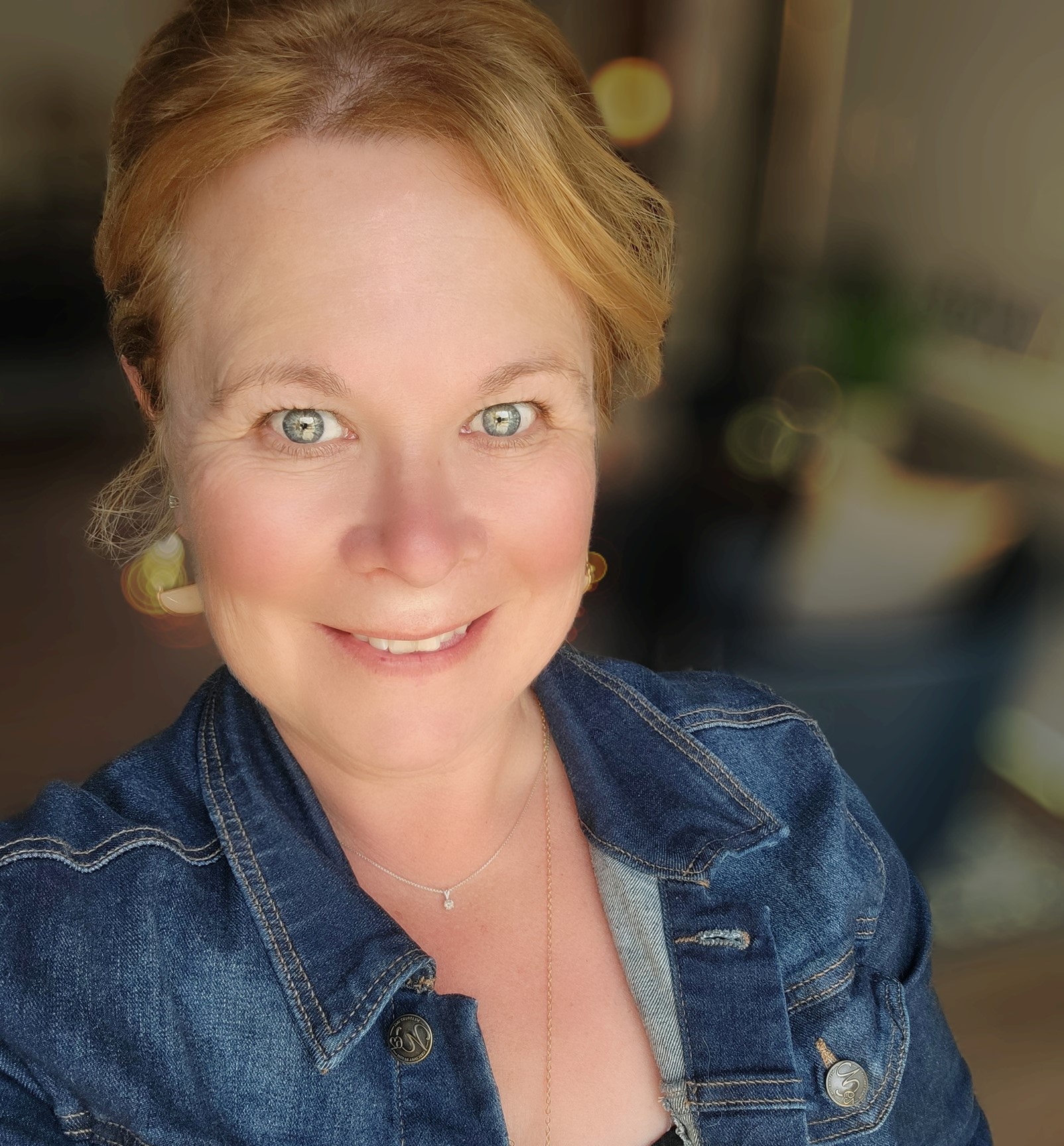 Mrs. Ouellette has 30 years of experience working as a HR Professional.  She is a certified HR Professional, holding a Human Resource Certification Institute PHR certification as well as the Society for Human Resource Management SHRM-CP certification, demonstrating mastery in the Human Resource field. Raelene is a long-standing member of the Society for Human Resource Management and the Seacoast Human Resources Association, and is a certified Mental Health First Aider. 
As the Director of Human Resources, Mrs. Ouellette will be supporting the efforts to streamline and further develop our human resource systems and improving processes within the HR department.
Fred Erskine - Director of Site Services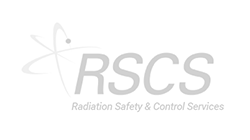 Mr. Erskine has over 41 years of experience in the commercial nuclear power industry as a Staff Augmentation Specialist with an emphasis in contract personnel management support as a senior manager and chief executive.  His is overall responsible for RSCS Staffing Services. He was responsible for the creation and management of several manpower providers including Nuclear Support Services, Numanco and DZ Atlantic. 
He has a BS in Nuclear Engineering and an MBA.  He has been directly involved in the staffing of over 350 outages at nearly all the operating and decommissioned US Nuclear Power Stations.
Ronald Thurlow - Senior Technical Advisor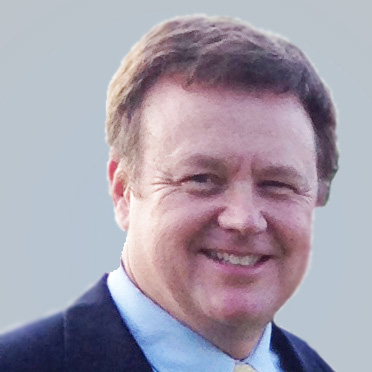 Mr. Thurlow has 38 years of experience and has held various technical and leadership positions in nuclear power facilities, including Radiation Protection Manager, Fleet Radiation Protection and Chemistry Manager, Maintenance Director, and Nuclear Oversight Manager. Mr. Thurlow also served as an officer in the Unites States Air Force where he was the officer in charge of world-wide radiological response and consultation for the Air Force.   He has an M.S. and B.S. in Radiological Sciences and Protection.   Mr. Thurlow has served as the President of the Health Physics Society Power Reactor Section and has been a contributor and principal investigator for various EPRI Guideline documents.    Mr. Thurlow's specialties include operational radiation protection, maritime nuclear decommissioning, internal and external dosimetry assessments, leadership development, emergency response, industrial safety, and human performance.
As the Senior Technical Advisor, Mr. Thurlow oversees the NS Savannah project, provides training products and services oversight, leadership development and performs special projects.
Christopher Martel - Senior Director of Technical Services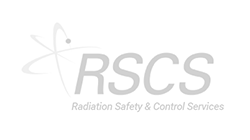 Mr. Martel is a recognized innovation leader in building management systems for radiation safety programs drawing from over 35 years of professional experience in the nuclear industries. Mr. Martel has performed regulatory compliance work in 14 countries throughout Europe, Asia, and Australia/New Zealand and throughout the US in the energy, industrial, pharmaceutical, and healthcare sectors. He is a board-certified health physicist and has been listed as a Radiation Safety Officer for radioactive material licenses for over 35 years.
Mr. Martel held faculty appointments as an Assistant Professor at Boston University School of Medicine, Associate in Radiology at the Harvard Medical School, and is currently an Adjunct Professor of Nuclear Engineering at Worcester Polytechnical Institute.
Matt Darois - Director of Engineering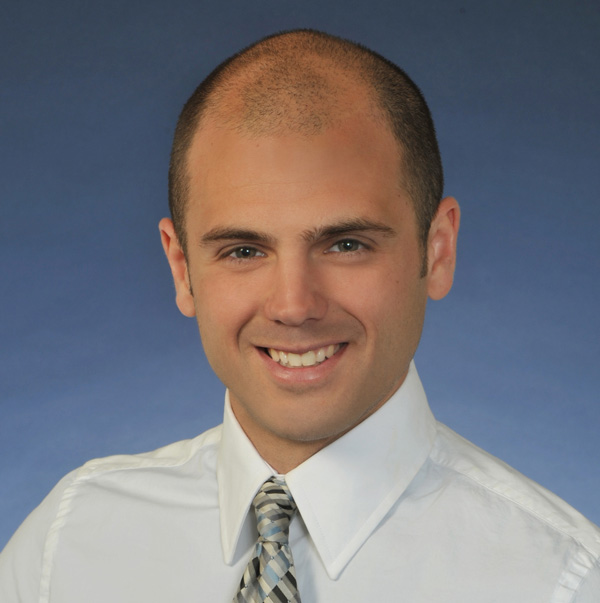 Mr. Darois started his career in the nuclear power industry in 2002 working at the Connecticut Yankee Decommissioning project where he functioned as the Groundwater Operations Supervisor until 2007.  During this time Mr. Darois also supported the Yankee Rowe Decommissioning Project as a part time field geologist and groundwater monitoring support staff.  During his time at these decommissioning projects he participated in several radiological and non-radiological soil and groundwater investigations and remediation projects.  His responsibilities as groundwater operations supervisor included soil and bedrock boring and well design and implementation, as well as oversight, site dewatering support and coordination with Final Status Survey and D&D groups. Mr. Darois has a BS in Environmental Science with a focus on Soil Science from the University of New Hampshire.  
Joining RSCS as a Project Manager and Environmental Scientist in 2007, Mr. Darois specializes in running a broad range of environmental, radiological and geotechnical projects, and supports our nuclear power clients with the implementation of the NEI 07-07 groundwater protection initiative and the NEI 09-14 buried pipe inspection initiative.    
Matt Whetzel - Director of Operations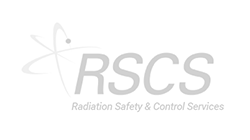 Mr. Whetzel has 15 years of experience in the nuclear power industry at various nuclear plants and corporate settings. He received his undergraduate degree from The University of South Florida and his MBA from Norwich University.  Mr. Whetzel has an extensive background in Project Controls principles and techniques for cradle-to-grave projects.  Preceding his employment at RSCS, he held multiple positions within online, outage, major projects, decommissioning, and transmission groups for nuclear power facilities.  He received an Exceptional Contribution Award from Duke Energy for his support on the implementation of the project scheduling and work management system integration project for the nuclear feet.
As Director of Operations, Mr. Whetzel provides oversight of the Projects Groups, Project Coordination Support, Marketing, and day-to-day facility needs.
Bill Meyer - Director of Training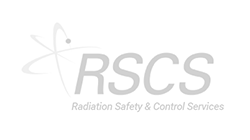 Mr. Meyer has over 40 years of experience in radiation protection and training. This includes over 8 years in the US Navy Nuclear Propulsion Program, 6 years in the DOE (Decommissioning) and 26 years in commercial nuclear power (operational and decommissioned). Bill has personally trained tens of thousands of personnel in the nuclear industries in his lifetime. 
Going forward, RSCS will continue to provide world-class training and training program development. This includes classroom training, On-the-Job Training, custom training designed specifically for the needs of an organization, and web-based training for various radiation safety related topics. We are currently developing and providing training for the NRC and developing SAT/ADDIE based training programs for the small modular reactor industry.  We are also a provider of the EPRI AP-3 STE Qualifications for Supplemental RP Staff.
Ellen Anderson - Director of Radiological Services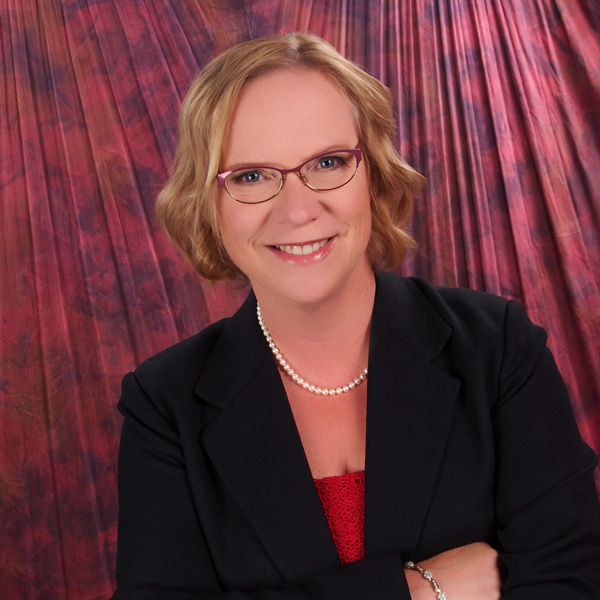 Mrs. Anderson has dedicated nearly 4 decades to the nuclear power industry in the areas of radiation protection, emergency preparedness, regulatory affairs, nuclear oversight and security. Mrs. Anderson held numerous nuclear industry positions, including Radiation Protection Manager, Fleet Radiation Protection Manager, Regulatory Affairs Manager, Quality Assurance Manager and Emergency Preparedness Manager.
For the past decade, Mrs. Anderson has been the Director of Radiation Safety and International Liaison for the Nuclear Energy Institute's (NEI) where she provided regulatory and applied health physics/radiation protection expertise in the areas of occupational and public radiation safety to member utilities, industry organizations, including EPRI, INPO, ANI, and international radiological protection organizations. At NEI, she led their Radiation Safety Task Force, and participated on the former Delivering the Nuclear Promise RP team.
As the Director of Radiological Services, Mrs. Anderson supports strategic planning initiatives and business development for our Project Services divisions serving the nuclear power industry.
David Wood - Director of Project Management Group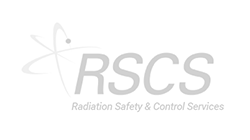 Mr. Wood has over 30 years of experience in providing project management controls in nuclear power production and generation, commercial construction, and the project management field.  He has an extensive nuclear project background and proven cost control and scheduling expertise to improve organizational efficiency and effectively manage project controls organizations.  Mr. Wood also has broad experience in major projects, decommissioning, regulatory recoveries, engineering schedule development, implementation, and management. 
Mr. Wood is responsible for developing business opportunities for turnkey project management projects within RSCS Staffing Services.
Emily Roy – Director of Accounting & Finance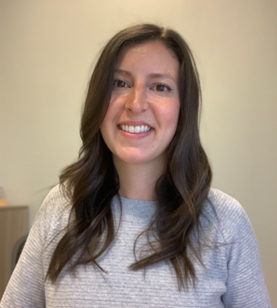 Ms. Roy has 9 years of Finance and Accounting experience, having most recently served as a Regional Controller for Doncasters Precision Castings.  She has expertise in Financial Analysis, managing cash flow, budgeting, AR/AP, costing, purchasing, and developing internal controls to mitigate financial risks. Emily has a B.S.B.A in Accounting from UNH, an M.S. in Accounting from SNHU, and has held various Executive Financial and Controllership positions throughout her career.
Emily will provide oversight for the planning, directing, and coordinating of all Business Services and Accounting operational functions at RSCS.
Steve Nester - Product Sales Manager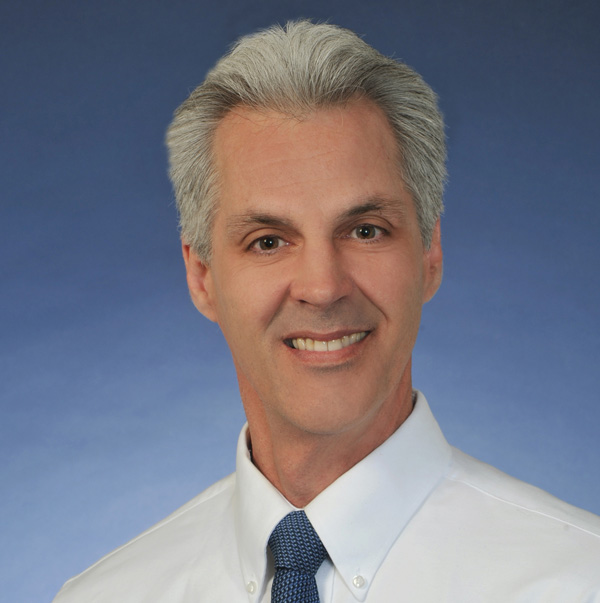 Mr. Nester has over 35 years' experience in business management in manufacturing, and service industries. He has extensive experience in product/application engineering and project management and has held management positions in several large textile manufacturing and service companies. He also held the position of International Sales Director for a major controls system integrator.  Mr. Nester has a B.S. degree in Mechanical Engineering.
Mr. Nester directs the activities of our project sales division which distributes commercial radiation detection and training equipment.  He also leads the commercialization of the RSCS SIM-Teq line of training simulators manufactured by RSCS. 
Matthew Hunter - Laboratory Manager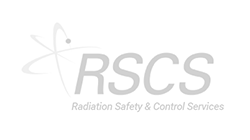 Mr. Hunter has over 12 years of Calibration & Engineering experience from the proof-of-concept stage through to manufacturing.  He has worked in an ISO-certified work environment and supported implementation projects, and continuous process improvement, focusing on quality and lean manufacturing.  Matthew also has experience streamlining work instructions and procedures. He has a BA in Management with concentrations in Accounting and Finance from Curry College.
As the Calibration & Repair Laboratory Manager, Mr. Hunter supervises our technicians and manages all laboratory operations. Including the calibration/repair of instruments, leak test services, and instrument rentals. The RSCS Calibration and Repair Laboratory services over 10,000 portable radiological instruments annually and performs analytical services for leak testing.
Micah Rollins - Manager of R&D and Manufacturing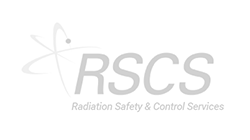 Mr. Rollins has managed all R&D and manufacturing initiatives to develop and manufacture the SIM-Teq product line of radiation simulator training devices since 2012.  In this capacity he has led all R&D efforts to bring the best available state-of-the-art designs to the final builds of our standard product line.  Mr. Rollins' engineering team are continually developing new models of instruments to support the expansion of this training simulator system. 
In addition, Mr. Rollins has led the effort to develop the next generation of the SCM, which has improved the detection and operation of this survey system, benefitting our clients who need sensitive and accurate measurements for initial characterization and final status surveys at D&D sites.
Peter McNeil - Engineering Technical Manager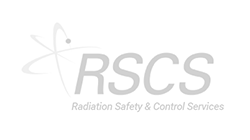 Mr. McNeil has 14 years of experience working in the nuclear industry – all with RSCS. His background includes degrees in Environmental Science as well as Surveying and Mapping. His experience at RSCS is widely varied and includes nuclear decommissioning, radiological and non-radiological groundwater monitoring and remediation, radiological characterization, final status survey (FSS), MCNP modeling support, buried utility and asset management as well as radiation technician duties. Additionally, he has supported multiple nuclear power sites with implementation of the NEI 07-07 groundwater protection initiative and the NEI 09-14 buried pipe inspection initiative.
He has combined these skills with his extensive experience with a variety of geospatial software packages including AutoCAD, Revit and ArcGIS. Most recently he has led efforts producing full scale digital 3D BIM and CAD models of multiple nuclear sites for use in decommissioning planning and execution, decommissioning cost estimating and take-off quantification, FSS implementation and radiological dose modeling.
He is a key member of the Environmental and Engineering Support Teams at RSCS, with project experience in all phases ranging from the initial planning stages, fieldwork implementation and execution to final data analysis and reporting. As the Engineering Technical Manager, he is responsible for the day-to-day technical execution of Environmental and Engineering support Team projects, oversight and advisement of technical project staff as well as CAD/BIM project management.
Jonathan Holden-Remick - Engineering Operations Manager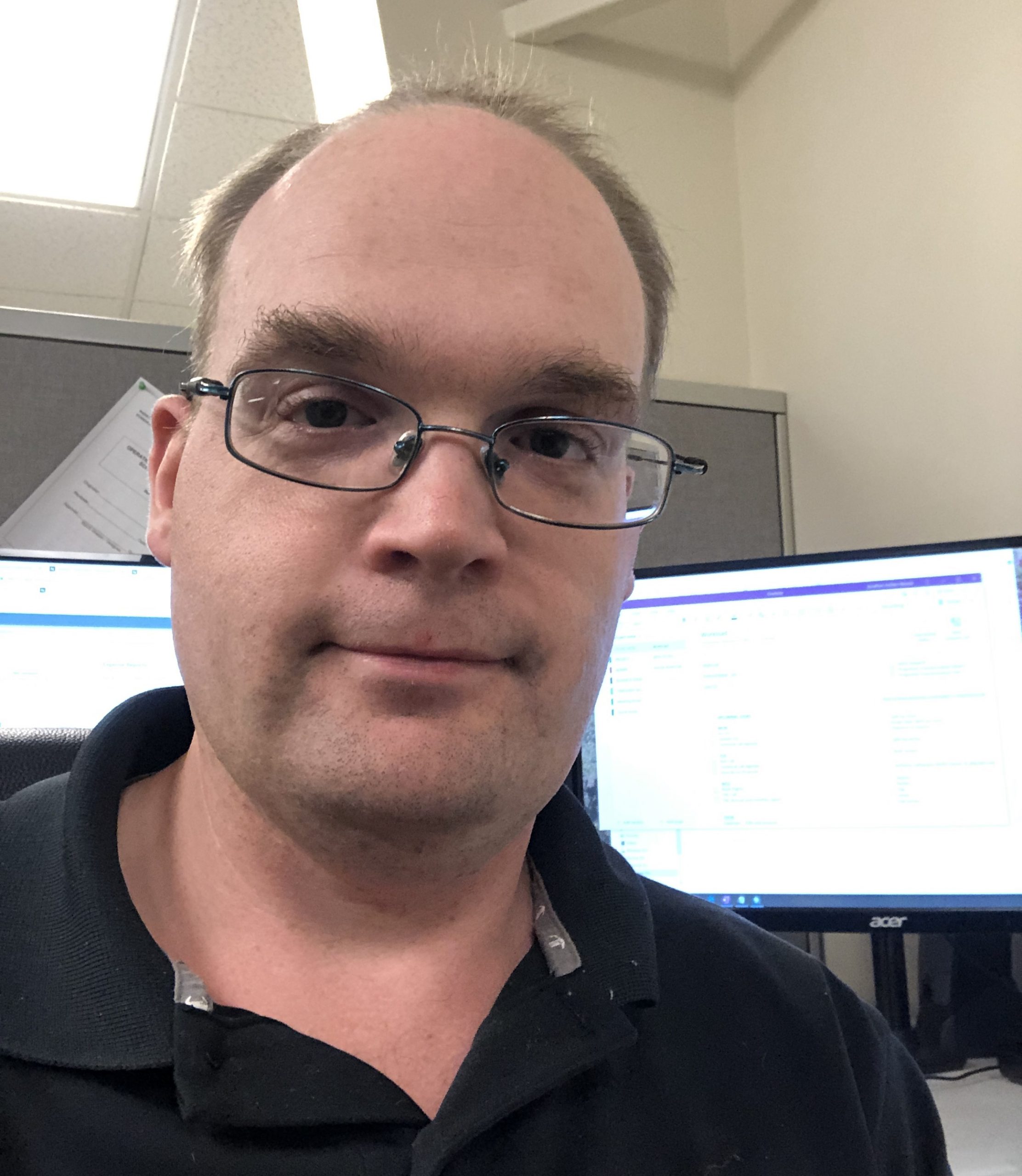 Mr. Holden-Remick is an experienced Engineer and GIS Analyst with 18 years' experience working for leading engineering and environmental consultants; Energy utilities, water utilities, state level government, and federal departments. He has a strong background in nuclear decommissioning, operations, management, buried pipe, and asset management/strategic cost forecasting, and risk modelling. Jon is also experienced with data analysis including the use of GIS and water network modelling software packages including MapInfo, ArcGIS, AutoCAD and InfoWorks CS.
Jonathan has worked on a wide range of, project utilizing a range of data sources. He has also completed a number of secondments totaling 2.5 years to the Environment Agency's (EA) Flood Incident Management (FIM)Team, and Mechanical, Electrical Instrument Control & Analysis (MEICA) Team.
Jonathan is currently the Engineering Operations Manager for the Environmental & Engineering Support Team at Radiation Safety and Control Services. His team supports a wide range of environmental projects for both operating nuclear power plants, and decommissioning projects.
Heath Downey - Site Projects Manager - Decommissioning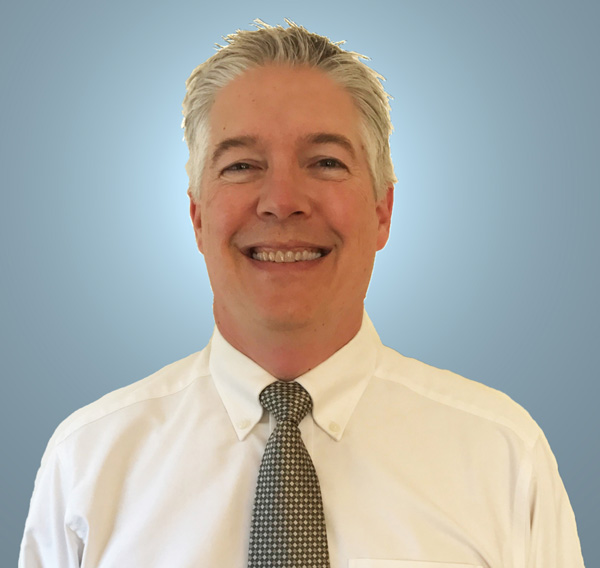 Mr. Downey holds a Masters of Science in Radiological Health from the University of Michigan and is a Certified Health Physicist, Comprehensive Practice. Mr. Downey  brings over 24 years of experience in the operation and management of health physics, radiation protection and decommissioning programs to meet NRC, CERCLA and state regulations and guidance.  Mr. Downey's primary areas of expertise include the investigation, assessment, design, remediation and final status surveys for decommissioning of radioactive sites.  
As a Corporate Health Physicist, Mr. Downey provides technical leadership in the areas of MARSSIM survey design, RESRAD dose assessment, gamma spectroscopy and waste disposal.  In addition, Mr. Downey has specialized skills in developing decommissioning plans to terminate NRC licenses including decommissioning funding plans, cost estimates, site assessments and cleanup criteria.  
Greg Astrauckas - Site Projects Manager - Ops and Licensing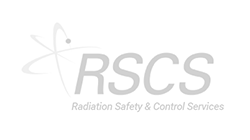 Mr. Astrauckas has over forty years' experience in the nuclear industry, including in the capacity of a Radiological Engineering Manager.  He functioned as the lead for implementing enterprise software products (Visual Survey Data System – VSDS and Sentinel) and developed a design specification for an internally developed database for air sample data. 
Previous experience included services as a project manager.  Projects include design-build work, demolition activities, and the design and installation of gamma spectroscopy detector systems for analysis of bulk soils. Technical background is in the radiological engineering discipline, specializing in program development and implementation of new technologies. Technical experience includes designing detector systems using existing technologies, program assessments applying a management oversight risk tree (MORT) analysis, development of data management software for survey measurements and waste management activities.
Currently a senior project manager and health physicist providing support and oversite to ongoing projects at client facilities.  Projects include assessment of an RP program, technical support, demolition activities, development of an RP training program, customized training and mentoring, development of decommissioning cost estimates, and off-site dose assessment software support.
Tina Inman - Manager of Client Services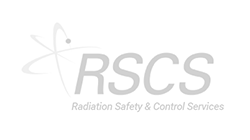 Ms. Inman is responsible for customer and employee communications, access authorization issues including PHQ review and Nantel training as well as corporate staffing policies and procedures.  She will serve as the daily primary point of contact for any SRR/LW contract questions. 
For over 22 years she had been a senior manager for Numanco, Shaw, DZ Atlantic and BHI.  While in these positions she had direct responsibility for the staffing and access authorization programs at these companies and routinely supported over 800 employee placements per outage season.
Kristy Inman - Recruiting Manager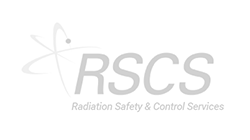 Ms. Inman works from the RSCS Tulsa office and is responsible for recruiting all technical personnel that RSCS employs at its commercial and decommissioning sites.  She will serve as the primary recruiter for any resulting SRR/LW contract.
Ms. Inman has been in the nuclear industry for over 20 years and has in depth knowledge of the available technical and professional workforce.  She manages the RSCS database of personnel, resume generation and outage reporting activities.  RSCS has consistently staffed 99% of all customer requests for personnel.
Richard Titolo - Director of Business Development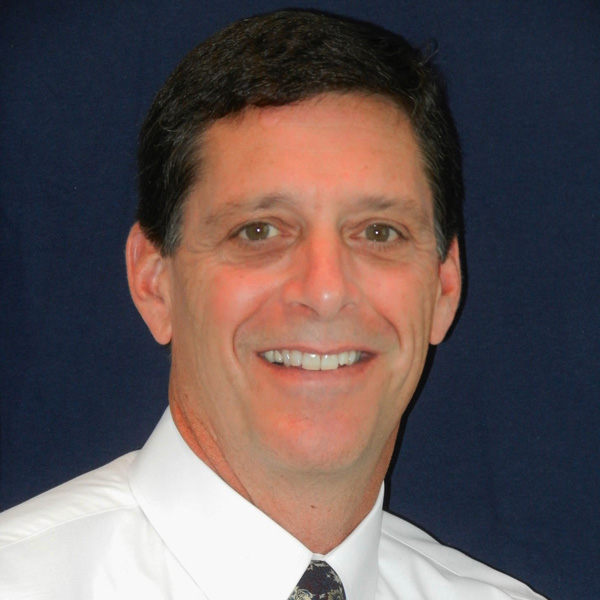 Mr. Titolo has over 35 years of experience and has held various technical, managerial and executive level positions at nuclear facilities and in private industry.  Mr. Titolo has both a B.S. and M.S. in Health Physics from Georgia Tech, and was awarded an academic fellowship by INPO while attending graduate school.  Prior to joining RSCS, Mr. Titolo was President of Millennium Services for 18 years.  His background includes RP program development and implementation, project management, program assessments, and the design and execution of radiological surveys.  He was also certified as a BWR Sr. Reactor Operator.  Mr. Titolo has extensive executive level experience in business development, strategic planning, management, and performance optimization.  
Mr. Titolo assists the Executive Directors in the development and execution of strategic plans and in client relations.  He promotes and develops business opportunities, and supports the Radiological Services Division by assisting in technical oversight and client support.
Billy Cox - Corporate HP & Technical Specialist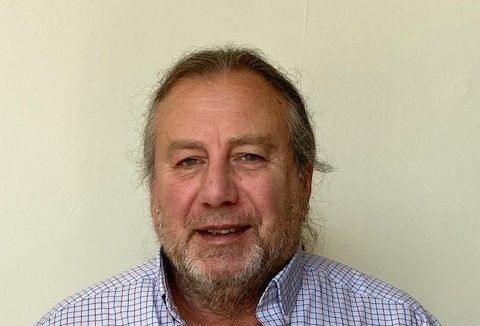 Mr. Cox has significant experience in Health Physics, Radioactive Waste, Decommissioning, Radiological Engineering and Project Management Activities.  He has extensive knowledge of radiation detection, solid radioactive waste, minimization, characterization, packaging and handling.
Mr. Cox is currently the Technical Services Manager out of the Seabrook NH office supporting projects in-house and abroad. In addition, his projects include neutron dosimetry calibration, radioactive materials licensing, prototype testing, waste characterization, and specialty measurements and calibrations.
Harvey Farr - Senior Radiological Project Manager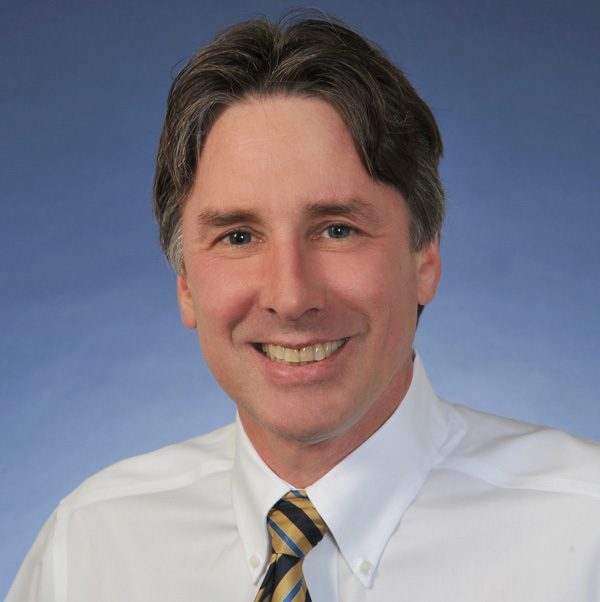 Mr. Farr has over 40 years of experience in Radiation Protection at commercial nuclear power as well as at government, industrial, and medical radiological facilities.  He has a B.S. in Biological Science which includes a minor in Chemistry.  Mr. Farr's specialties include Health Physics program development, implementation and management.  Specific technical areas of expertise include radiological high-risk work planning, design basis calculations, environmental health physics, internal and external dosimetry, waste characterization and classification, and decommissioning.
Mr. Farr provides oversight, project management, and technical support to key RSCS projects including those requiring high-risk management and complex solution planning.
Peter Hollenbeck - Senior Radiological Project Manager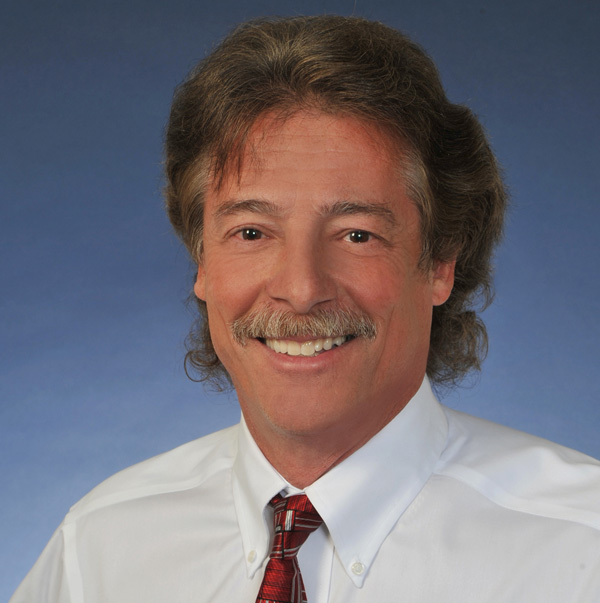 Mr. Hollenbeck is an ABHP-certified Health Physics professional with over 40 years of experience in various technical and managerial positions in both nuclear power facilities and decommissioning sites.  He has a B.S. degree in Radiological Health Physics. His specific technical areas of expertise include site characterization, final status surveys, instrumentation and decommissioning planning.
Mr. Hollenbeck currently provides technical support to both national and international decommissioning projects.
Jeff Gallagher - Training Manager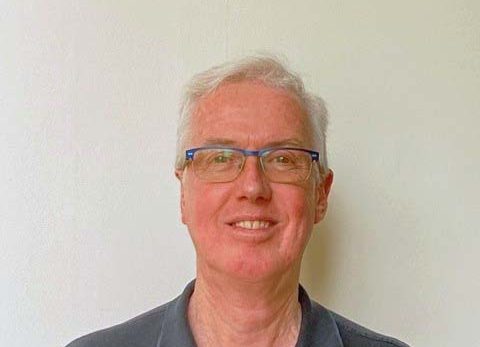 Mr. Gallagher has almost 40 years of Commercial Nuclear Radiochemistry and Nuclear Training Experience.  
His role as Training Manager will ensure both employee development and skills needed at our many Site Projects are maintained.   
Kevin Wollmar - Senior Marketing Associate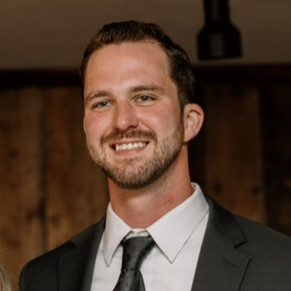 Mr. Wollmar is responsible for coordinating overall marketing efforts across all departments at RSCS.  He is developing key marketing strategies to enhance our global presence, improve customer outreach, and target new sales opportunities.  Kevin also assists in maintaining our website presence, our company newsletter, and social media accounts. 
Kevin graduated from Boston College with a Bachelor's degree in Corporate Systems and studied Business Management at Southern Connecticut State University.  
Prior to RSCS, he worked in a marketing role at Hewlett Packard and served 7 years with the US Navy, where he was honorably discharged as Petty Officer Second Class.