RDS-31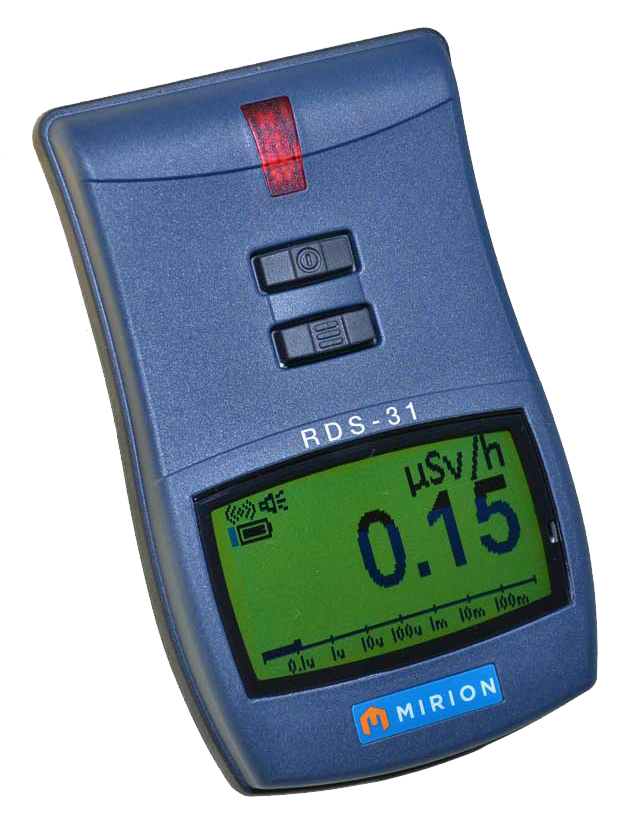 The new RDS-31S/R Multi-purpose Survey Meter is part of the RDS family of RADOS survey meters and offers modern design and an advanced approach to radiation monitoring. The RDS-31 features outstanding ergonomics – lightweight and easy to handle with visual, audible and vibrating alarms. The GMP-25 external probe enhances the detection capability of RADOS RDS-31 meter family. It has been designed to fulfill the most demanding applications in the nuclear industry, security and industrial use.
Learn More
Download Datasheet
Request Quote
Radeye G-10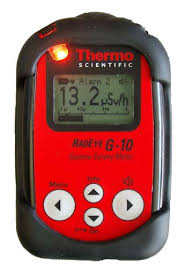 The RadEye G10 is a lightweight and very rugged instrument designed for quick and reliable measurement of gamma dose rates. Modern electronic circuitry guarantees excellent linearity over 6 decades of radiation intensity: from background level to 10 R/h – with over range indication up to 1000 R/h. The high-quality counter tube in conjunction with the non-metal instrument housing allows detection and reliable measurements down to very low gamma energies. All essential functions can be easily accessed even while wearing protective gloves. The alarm-LED can be seen while the instrument is worn in a belt-holster. The instrument is also equipped with a built-in vibrator and an ear-phone-output for silent alarming or use in very noisy environments.
Learn More
Download Datasheet
Radiation Alert Monitor 4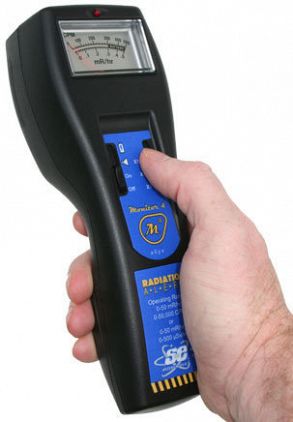 The Monitor 4 is compact, analog radiation detector. A general purpose survey meter capable of detecting alpha, beta, gamma, and x-rays over 3 selectable ranges. Proven and reliable over decades of use in the industry, the Monitor 4 has evolved into one of the best analog radiation detectors of today. Simple and ergonomic , a red count light flashes and a beep sounds with each count detected. Battery check and silent operation with the flick of your thumb.
Learn More
Download Datasheet
Request Quote
Telepole II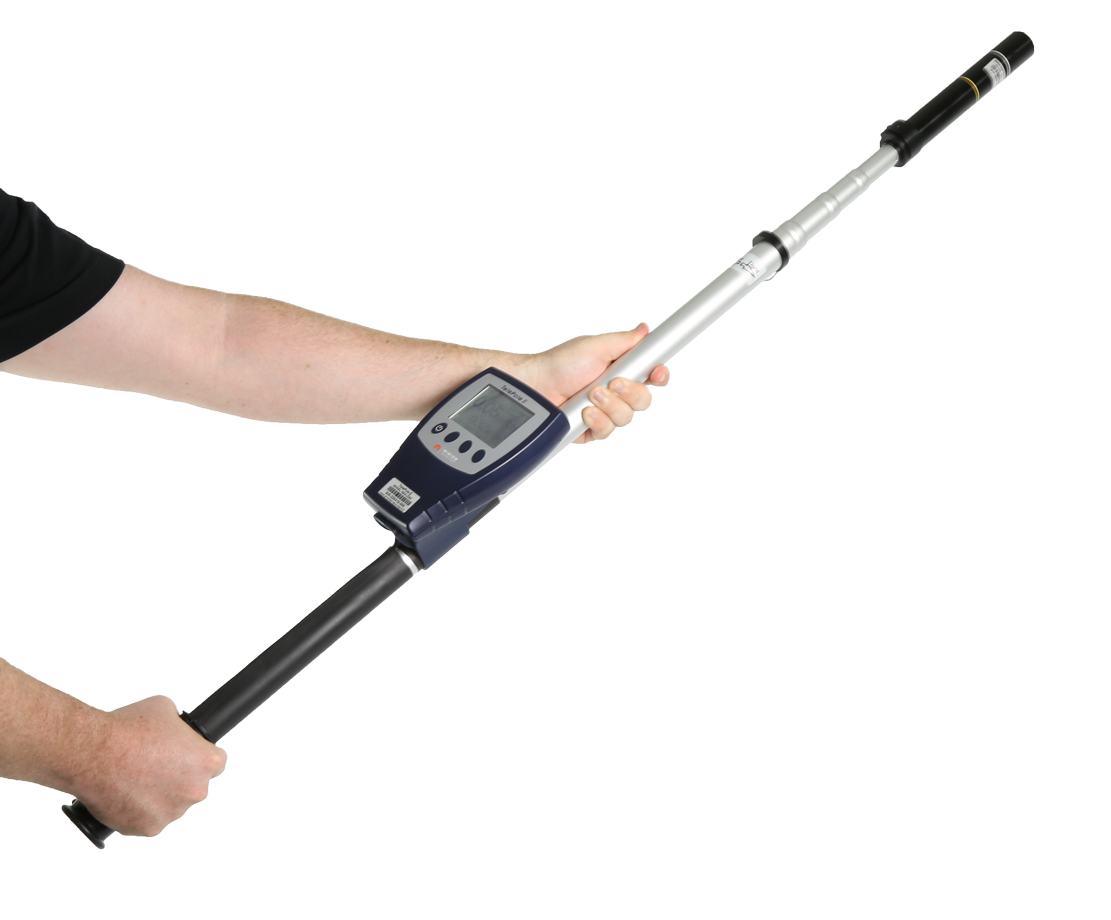 The Telepole II is a wide range telescopic survey meter with a measuring range of between 0.05 mR/h to 1000 R/h. It features the same length pole as its predecessor, reaching 11 feet when fully extended. Combined with an integrated LED in the detector head, the Telepole II meter makes it easier than ever to survey components in dark or dimly lit areas.
Capable of working as a stand alone instrument, or being integrated into a larger system using an optional onboard WRM2 radio, the Telepole II meter is a valuable radiation survey tool for a modern nuclear facility or other location with out-of-reach radiological concerns.
Learn More
Download Datasheet
Request Quote