Extremity Dosimeters – Ring Dose Measurement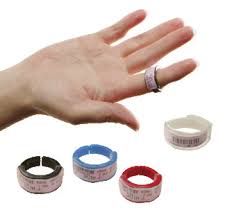 Measuring dose to your extremities is easy with ring or fingertip dosimeters from Mirion Technologies Dosimetry Services Division (DSD). These dosimeters are perfect for those who handle radioisotopes or perform interventional radiographic procedures.
MeasuRing™ dosimeters are barcoded and consists of one powdered lithium fluoride element in a single-piece construction. The MeasuRing dosimeter can be immersed and cold sterilized.
Ultra Ring™ dosimeters have strong, hard plastic for added durability.
Flex Ring™ dosimeters have soft plastic and velcro closure straps for flexibility and comfort.
Fingertip™ dosimeters also consist of one powdered lithium fluoride element which is sealed in a plastic pouch and placed in a finger cot that can be placed directly over the finger.
Features:
Wear periods from one week to six months
Can be worn under surgical gloves
Perfect to measure extremity dose
Applications:
For low or high energy beta, X-ray or gamma radiation monitoring of hands and fingers
Ideal for individuals who have a higher risk of exposure to their hands and fingers